Frequently Asked Questions
How do I Add Outlook E-mail to my iOS Device?
Last Updated 8 years ago
How to add Outlook E-mail to your iOS Device
1. Go to
Settings
.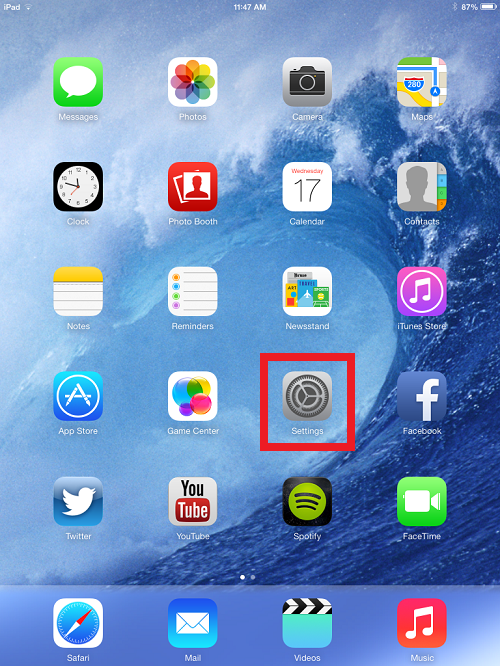 2. Select
Add Account
.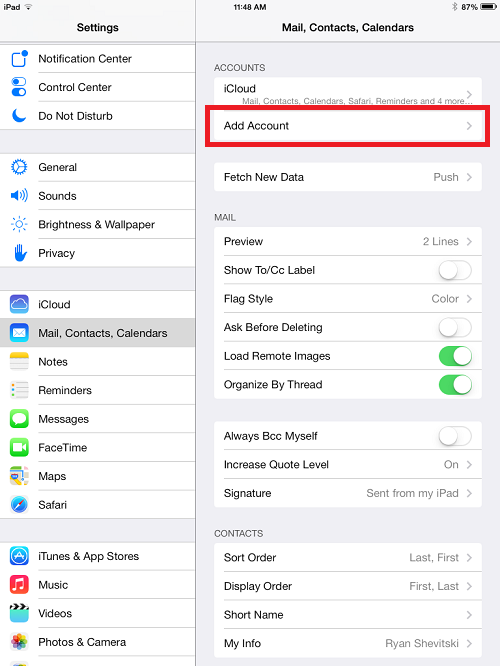 3. Choose
Exchange
.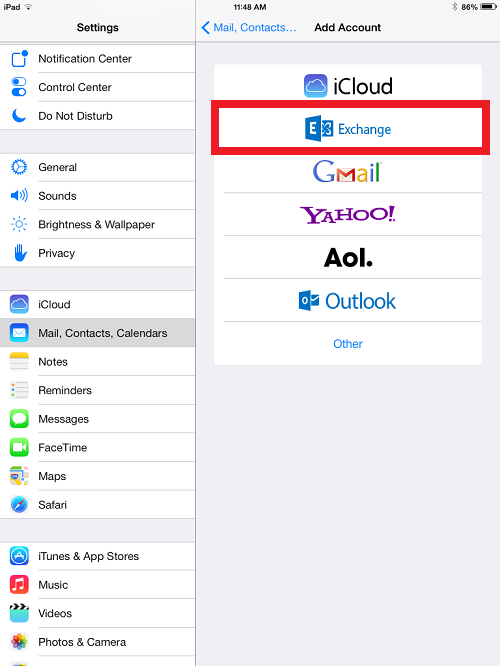 4. Enter your credentials into the text boxes. Enter your usual school e-mail address and password into the fields provided. You may give the account a personalized description. Press
Next
to proceed.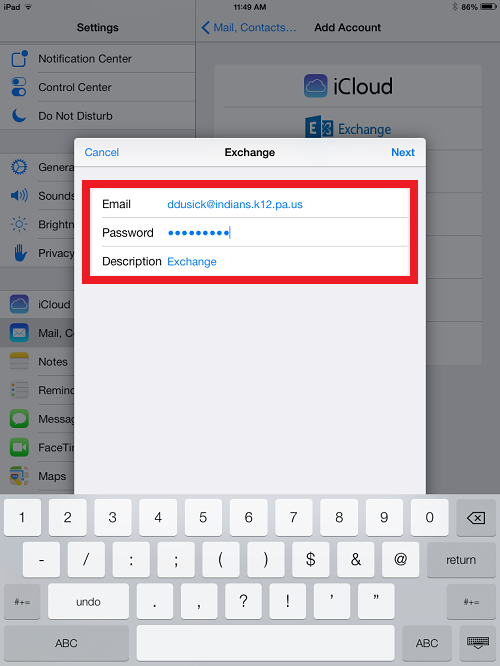 5. Enter webmail.indians.k12.pa.us into the
Server
field. Enter sasd into the
Domain
field.
Your username should not include the "@indians.k12.pa.us".
Your password is your usual e-mail password. Press
Next
to continue.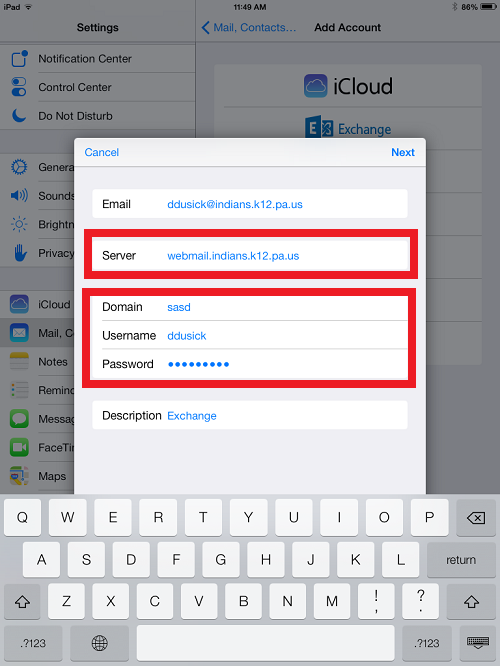 6. You may now choose the categories that will be synced with your device. When you are satisfied with your selections, press
Save
.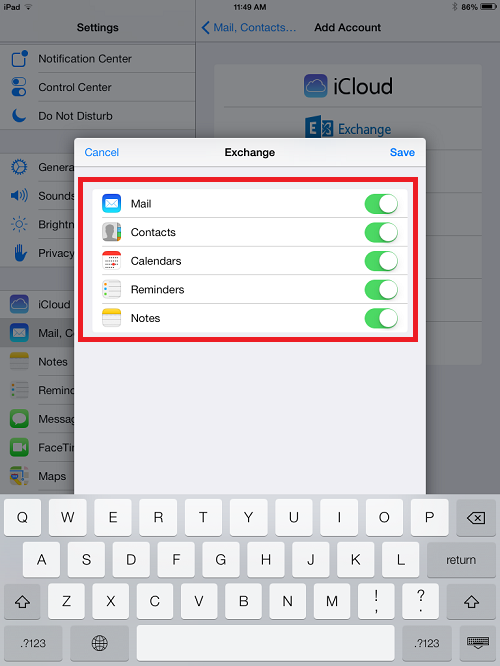 7. Under settings, you should now see an Exchange account listed under Accounts.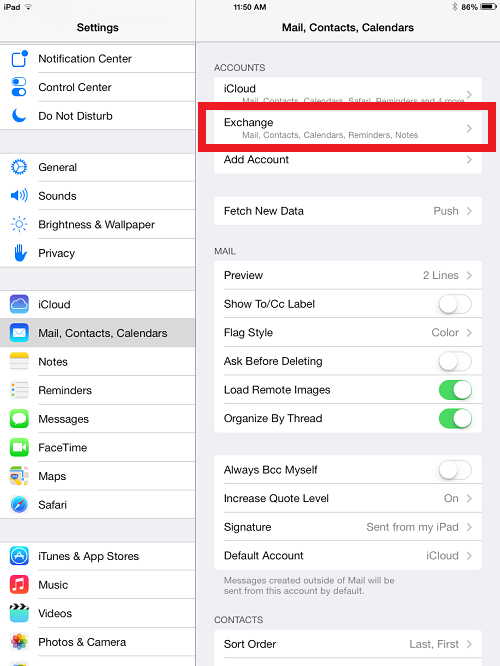 8. If you select Exchange, you will see the details of your account. There is an option to delete the account from the device, should you ever wish to do so. You can also adjust the items being synced to your device.