Frequently Asked Questions
How to connect to your Home Share ("H: Drive") from a Mac
Last Updated 8 years ago
1. From the desktop, click
Go
. From the drop-down menu, click
Connect to Server
.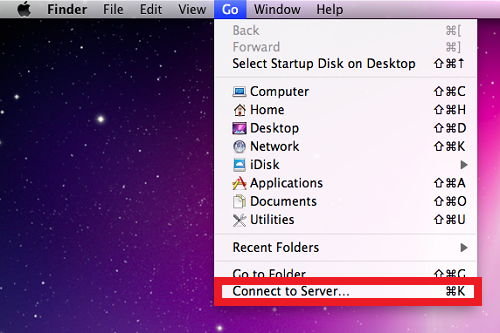 2. In the Connect to Server window, enter https://webapps.indians.k12.pa.us/teachers/yourusername, where "yourusername" is the first part of your school e-mail account. For example, if your e-mail is jschmoe@indians.k12.pa.us, then yourusername = jschmoe. Click
Connect
to continue.
3. You will now be prompted to enter your credentials. Enter your network username and password. Again, your username SHOULD NOT include the "@indians.k12.pa.us"! The password is your usual e-mail password. Click
Connect
to proceed.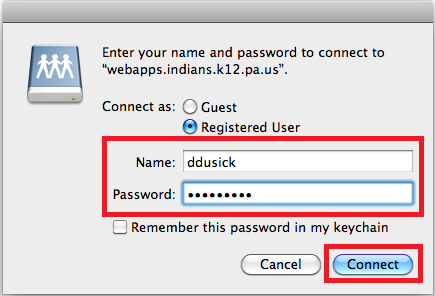 4. You will now see the contents of your teacher folder.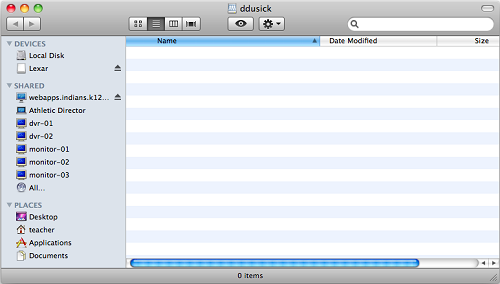 5. A handy drive will also appear on the desktop that will allow you to access the contents of your folder quickly.