Frequently Asked Questions
How to add a printer to Mac OS X
Last Updated 8 years ago
1. Click the
Apple
icon in the upper left-hand corner of the desktop screen, and choose
System Preferences
from the drop-down menu.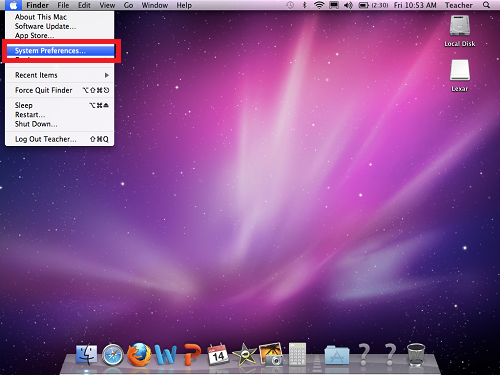 2. Click on the
Print and Fax
icon in the Hardware section.
3. Click on the "
+
" option in the bottom left-hand side of the list to add a printer.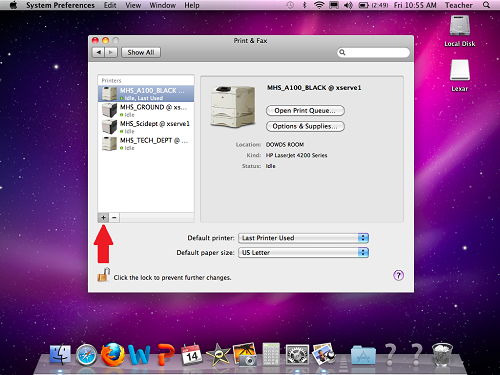 4. Choose the printer you wish to add from the list provided and click
Add
.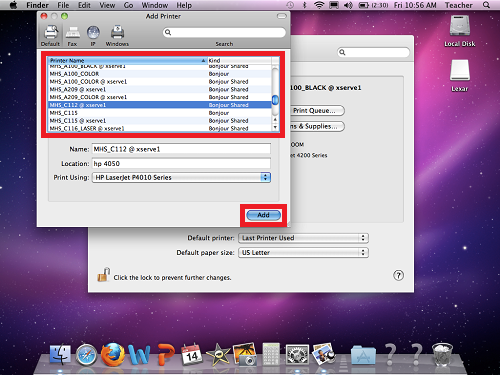 5. Your newly added printer will appear on the list of printers installed on your Mac. You may now close the Print and Fax window to complete installation.