Frequently Asked Questions
How do I Add Outlook E-mail to my Android Device?
Last Updated 8 years ago
How to Add Outlook E-mail to your Android Device
1. Go to
Settings
.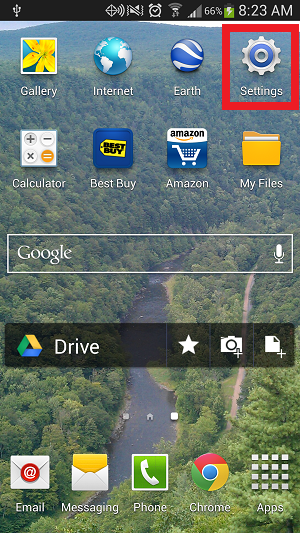 2. Select the
Accounts
tab, and choose
Add account
.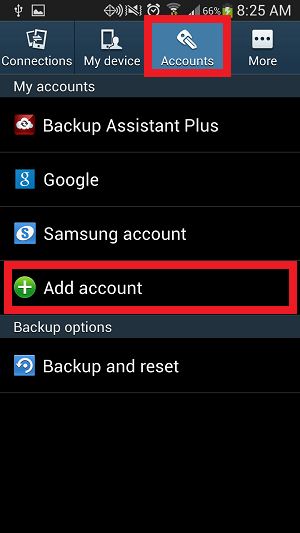 3. Select
Microsoft Exchange Activesync
.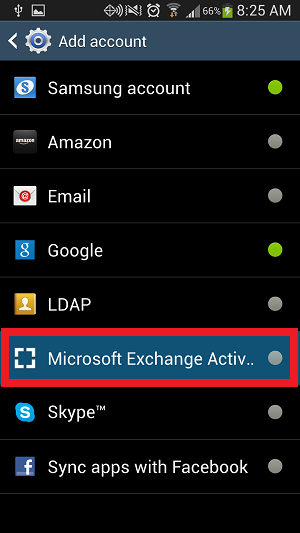 4. Enter your e-mail address and password. These are the usual log in credentials you use to access your e-mail from a computer. Select
Next
to proceed.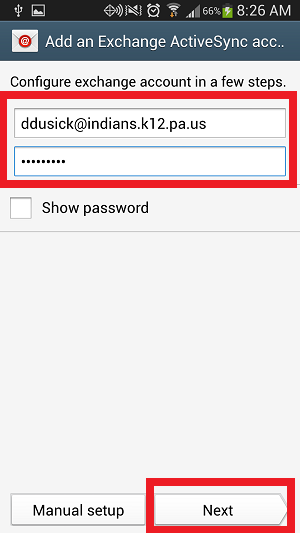 5. Your e-mail address will appear in the
Email address
text box. Enter your e-mail again into the
Domain\username
text box, and enter your usual e-mail password into the
Password
text box. For
Exchanger server
, enter webmail.indians.k12.pa.us. Be sure that the check box for SSL is checked, and select
Next
to continue.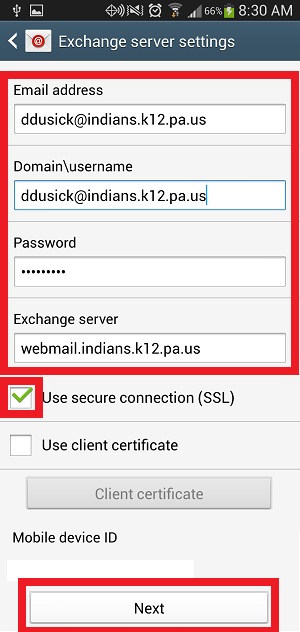 6. The phone might take some time to work, and then you should be prompted with a Remote security administration window. Select
OK
to proceed.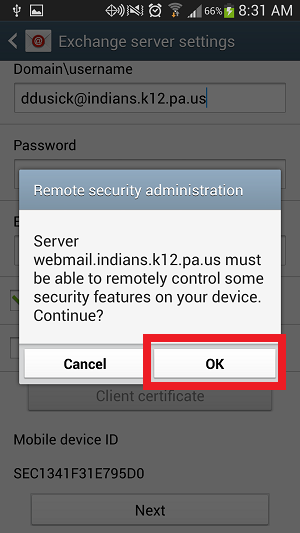 7. You may adjust the account settings to your liking, or just leave them as they are. Select
Next
to continue.

8. Select
Activate
to enable device administrator.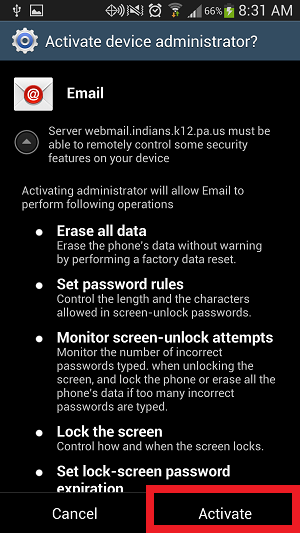 9. You may now give your account a nickname, or leave it as the default. Select
Next
to finish the set up.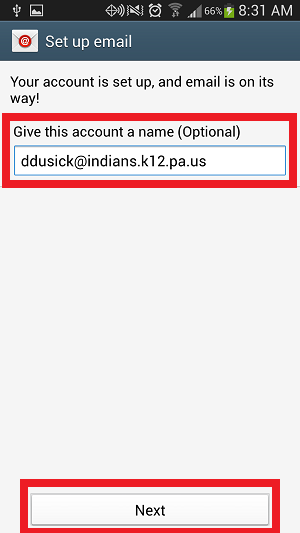 10. Your newly created account will now appear under My accounts in your phone's settings.